Vaginal prolapse is a common condition and can cause symptoms such as a sensation of a vaginal bulge, pelvic pressure or discomfort, and problems with sexual intercourse. It can also cause constipation-like symptoms that result in difficulty emptying the bowel or bladder.  Prolapse results from weakened or damaged pelvic floor ligaments, muscles, nerves and tissues that are responsible for supporting the pelvic organs (vagina, uterus, bladder, uterus and rectum). Prolapse is not a dangerous or life-threatening condition, but it can be quite uncomfortable and distressing. An operation is only indicated when the prolapse is symptomatic (i.e. causes problems or is uncomfortable). A majority of women will have improvement of their symptoms following an operation.
Many different operations can be performed for prolapse. The type of surgery that is recommended will depend on many factors such as age, the severity of the prolapse, if there has been previous failed prolapse surgery or a previous hysterectomy. Prolapse surgery can be performed along with surgery for urinary incontinence and about 35% of women who have prolapse surgery will also need surgery for urinary incontinence. The most common operations used by Dr Carey for prolapse are detailed below.
Some women will be suitable to try a vaginal pessary instead of surgery (see non-surgical treatments for prolapse). If you choose this option, Dr Carey will fit a vaginal pessary that is right for you.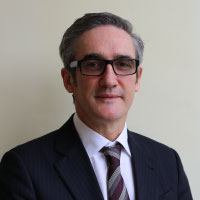 Dr Carey will be happy to answer any questions you may have and can give more specific advice. Before deciding to have surgery, you should read carefully all the information about your operation and consider obtaining a second opinion.
If you experience complications after you leave hospital, contact Dr Carey or the nursing staff on 1 West at the Epworth Freemasons Hospital for advice. In an emergency you may attend the Royal Women's Hospital, Parkville or Epworth Hospital, Richmond emergency department or attend your closest hospital emergency department.