For some women having their prolapse repaired, Dr Carey may recommend using a surgical vaginal support (S-POP) that is placed into the vagina at the completion of surgery and remains in the vagina for 3 to 5 weeks following surgery. It provides important extra support for the vagina during the healing period. Dr Carey or a nurse will remove the S-POP during the post-operative check-up 5 weeks following surgery.
The S-POP may cause a discharge from the vagina approximately 2 weeks after surgery. This discharge will disappear after the S-POP is removed. The S-POP may move down slightly after 3 weeks. If you feel the S-POP has moved down, you may gently push it up to a more comfortable position. If the S-POP is causing significant discomfort or concern you should contact Dr Carey's rooms or the nursing staff in the hospital where you were had surgery.*
*For Frances Perry House patients, contact nursing staff on Level 6. For Epworth Freemason's Hospital patients, contact nursing staff on 1 West.
Disclosure: Dr Carey is the inventor of the S-POP device but receives no royalties from its sales.
The illustration below demonstrates the placement of the S-POP into the vagina at the completion of prolapse surgery.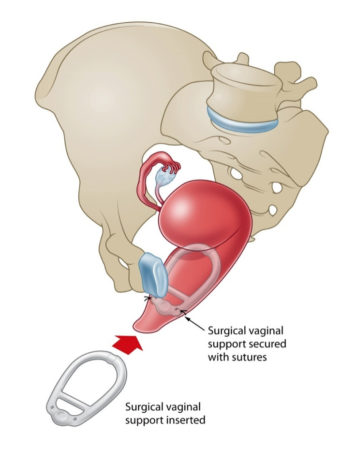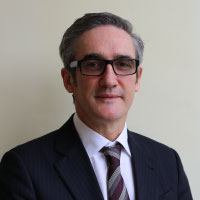 Dr Carey will be happy to answer any questions you may have and can give more specific advice. Before deciding to have surgery, you should read carefully all the information about your operation and consider obtaining a second opinion.
If you experience complications after you leave hospital, contact Dr Carey or the nursing staff on 1 West at the Epworth Freemasons Hospital for advice. In an emergency you may attend the Royal Women's Hospital, Parkville or Epworth Hospital, Richmond emergency department or attend your closest hospital emergency department.