Recovery Time And Instructions Following Surgery
Most women stay in hospital for one, two or three nights. It is important to rest after the operation and allow the area to heal.
Generally it is recommended to:
Restrict you level of physical activity for two weeks.
From two to four weeks do light activity only.
You avoid heavy lifting (nothing heavier than 5 kg) for four weeks, including shopping bags, washing baskets and children.
You abstain from sexual intercourse for six weeks.
You avoid playing sport and impact exercises such as jogging or jumping for four weeks.
You may:
Drive a car after two weeks; however, check this with you car insurance provider.
Pain relief:
If you experience pain after discharge we suggest that you take pain control medication (e.g. Panadol) every four hours as required until two weeks.
Ensure you take some time each day to rest.
Maintain good bowel habits:
Try do drink approximately 1.5 litres of fluids each day.
Maintain a healthy diet.
Use Metamucil, Movicol or similar preparations (available at the chemist) if required to maintain regular bowel function and to keep your bowel motions soft.
Some vaginal loss may occur after you leave hospital but this should be minimal and light pink, and may last for three weeks. Occasionally, some women experience a sudden moderate dark blood loss (like 'prune juice') at one to two weeks after surgery that should then stop. This occurs from discharge of a blood collection under the vaginal wall. Any stitches that you still have in when you go home will fall out once they dissolve in about 10 days (and up to three weeks). These do not need to be removed.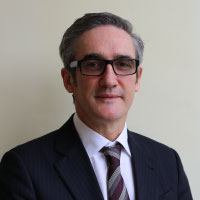 Dr Carey will be happy to answer any questions you may have and can give more specific advice. Before deciding to have surgery, you should read carefully all the information about your operation and consider obtaining a second opinion.
If you experience complications after you leave hospital, contact Dr Carey or the nursing staff on 1 West at the Epworth Freemasons Hospital for advice. In an emergency you may attend the Royal Women's Hospital, Parkville or Epworth Hospital, Richmond emergency department or attend your closest hospital emergency department.