Robot assisted sacral colpopexy
The sacral colpopexy operation is often referred to as the 'gold standard' operation for prolapse because of the high long-term success rates associated with this surgery. This operation was first performed in 1957 through an abdominal incision. Since 1991 this surgery has been performed using laparoscopy (key-hole surgery) and since 2004 it has been performed with robotic assistance using the da Vinci robot.
Robot assisted sacral colpopexy is an operation that suspends the vaginal apex, using a synthetic or biological graft, from a ligament on front of the sacrum (tail bone). This provides support for the upper part of the vagina (vaginal vault). A repair inside the vagina may also be required at the same time. This operation can be performed in combination with other procedures such as surgery for urinary incontinence.
What happens during surgery?
The surgery is performed under general anaesthetic (you are completely asleep). The top of the vagina (the vaginal vault) is suspended with a synthetic or biological graft from the back of the sacrum (tail bone). This provides very strong support for the vagina. A surgical repair of the vagina may be required, depending on the type of prolapse you have. At the end of the operation, a catheter is inserted into the bladder to drain urine and remains in place overnight. A cystoscopy (looking inside the bladder) will usually be performed at the end of the surgery to check that no damage has occurred to the bladder or ureters (the tubes running from the kidneys down to the bladder).
The illustration below demonstrates the vagina suspended from the sacrum with synthetic graft (sacral colpopexy). A surgical vaginal support device (S-POP) is placed into the vagina at the end of end of surgery and is removed 21 to 28 days after surgery.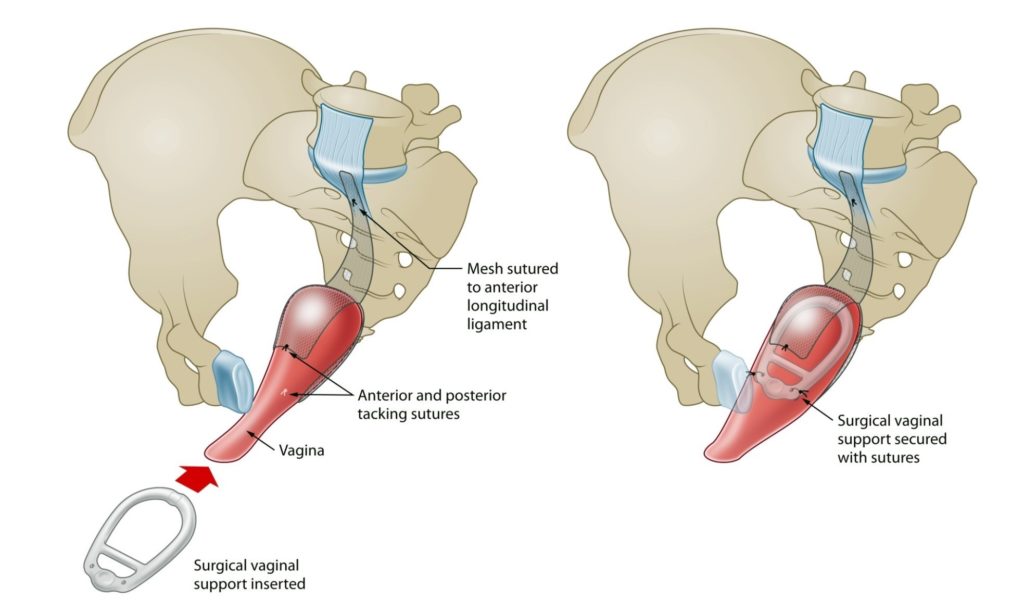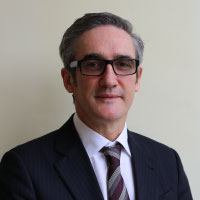 Dr Carey will be happy to answer any questions you may have and can give more specific advice. Before deciding to have surgery, you should read carefully all the information about your operation and consider obtaining a second opinion.
If you experience complications after you leave hospital, contact Dr Carey or the nursing staff on 1 West at the Epworth Freemasons Hospital for advice. In an emergency you may attend the Royal Women's Hospital, Parkville or Epworth Hospital, Richmond emergency department or attend your closest hospital emergency department.